Why Choose Us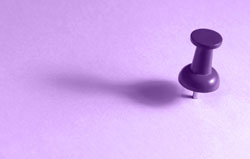 Enrich takes time to understand your business issues and environment to ensure you get the right solution delivered in a pragmatic way – we do not provide 'off the shelf' solutions, we provide what's best for you, not us!
Enrich ensures you do not just buy a consultancy name, but true expertise that continues throughout the life of the project – we don't send in the 'B Team' once the business is won, you are a true priority and we ensure you get the experts throughout!
Enrich works hard to ensure that we talk regularly and that we also keep others informed in the business too – we like to ensure everybody in the organisation is on board to avoid unnecessary and easily preventable problems!
Enrich does not just deliver and walk away, we work with you in partnership to ensure we maximise our contribution – we take responsibility to ensure things happen right so you don't get left to pick up the pieces!
Enrich delivers more than the bare minimum, we take professional pride in our work – the commitment and enthusiasm of our consultants often means you get more quality than you have come to expect from other consultancies!
Enrich effectively manages and minimises the risk of things going wrong and we always make contingency plans. We measure and evaluate outcomes of interventions beyond the immediate and short-term – ensuring you truly get a return on your investment!