Why Choose Us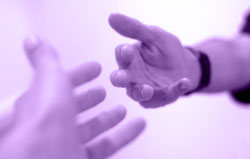 Organisational Clarity
Ensuring you have the right systems, structures, and resources in place to deliver both internally and externally. Enrich helps you to align your business structure with your strategy.
Leadership Capability
The most successful organisations have the most effective leaders. Enrich helps your organisation identify the right specific leadership abilities and preferences for your business, and help you build that leadership capability.
Team Working
Providing innovative and inspirational solutions to the development of dedicated, project and virtual teams. Enrich tailored solutions provide vital learning experiences and valuable tools for change. A number of different individual and team profiling and development tools encourage fast and practical improvements in team performance.
Talent Identification and Retention
In this highly competitive world your ability to retain and recruit the right talent is is paramount to success. Enrich helps you identify, recruit and develop your most important asset – talented people.
Personal Development
Unfortunately, most people use only a small percentage of their talents, abilities and potential. Enrich helps individuals to build self-image and self-confidence; increase self-motivation, and develop a plan of action for all areas of their life. We provide the tools to help them build their capability.
Career Management
When effective this leads to a fruitful 'partnership' between the organisation and its people. Success, requires individuals to 'own' the responsibility for that achievement. Enrich helps organisations create the right environment to support and encourage personal growth of capabilities, contribution and personal career goals.