Who We Are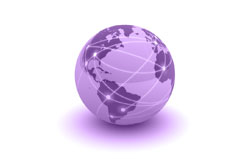 Enrich cannot boast to being the largest consultancy specialising in people and performance, however, we see this as a distinct advantage as we provide organisations with a truly personal and bespoke service.
Enrich actively engages with organisations to help them envisage the future; endorse what is needed; enable current capability to be identified; and enhance personal and organisational performance.
Enrich is a UK-based consultancy, headquartered in the heart of the country providing professional services nationwide and in Central Europe.
Enrich helps organisations to assess and develop talent, develop infrastructure and tools, and drive capability improvement across the business.
Enrich has extensive experience in the creation, implementation and delivery of recruitment, retention and development strategies.
HR professionals with at least 15 year's real-life experience at all levels, defining and driving strategies for building performance and capability across a wide range of business sectors.
Passionate, empathic and pragmatic experts used to energising and motivating people to drive appropriate organisational change that takes into account the wider strategic perspective and fully considers the organisational, employee and customer needs.
Professionally qualified members of the CIPD and British Psychological Society – qualified at levels A and B (intermediate-plus) in occupational ability and personality testing including: OPQ-32; MQ; MBTI Step 1 and Step 2; FIRO-B; 16PF-5; Margerison-McCann Team Management Profiling; Strength Deployment Inventory (SDI); Emotional Intelligence (EQ); 'Talent Assessment' Interviewing (Spherion); and Leadership Effectiveness Analysis (MRG).
Download information on our senior consultants here
Enrich senior consultants in the press view here